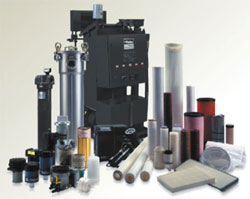 Parker is the World's leading diversified manufacturer of motion and control technologies and systems
Parker produces quality filteration ans seperation product and systems for industrial, mobile and marine markets
Parker's filtration team measures its success by what it does for you. Guided by a relentless drive to improve your products and processes, we bring our filtration know-how to your application, wherever it may be.

What drives us? Simply this… we want to design and build the best solution for your filtration needs. The result: your products and processes perform better, creating more business opportunities for you.

We create value by helping the world work in new and better ways: Cleaner. Faster. Smarter. Safer. Smaller. Our systems are mission-critical to almost every industry, on every continent.

Being a solution-provider means looking at your application from many angles and finding new ways to get the job done.
The possibilities are exciting.